Solar installation
The most frequent site for solar installation is on the rooftop. Most roofs will come with the specifications needed to install them; they are usually designed so that the panels receive maximum sunlight. However, if the mounting on the roof isn't suitable, the solar panels could also be installed on the ground, on barren land. However, ensuring that the land is free of no obstructions to sunlight becomes imperative.
Zip Solar has access to a reliable solar installation network that spans the entire nation. We can set up solar panels swiftly and with minimal interruption to your routine. Our installers are fully certified and have worked in various commercial and residential environments. So the next time you think about solar system installation, give Zip Solar a call!
The Rise of Solar Installation
In 2020 alone, small or household solar systems (up to 100 kW or more) were responsible for 23.5% of Australia's renewable energy generation and generated 6.5% of Australia's electricity consumption. In addition, over 3 million homes profited from solar panels on their roofs across Australia.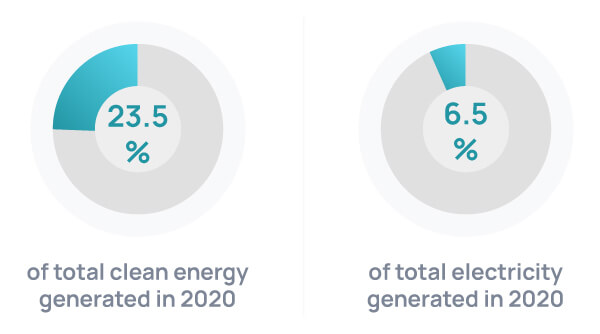 (Source) : Clean Energy Council
There were 378,451 rooftop solar installations in 2020, making it the largest number of installations of the past decade in the solar industry. This led to the sector growing to a whopping 3GW capacity by 2020, which was more than the previous record of 2.2 GW set in 2019.
Solar System Installation Essentials
Solar panels are typically mounted on roofs, high-rises, or stand-alone installations. Therefore, it is essential to place your solar panel in a location with substantial sunlight exposure.
Before installation, be aware of any obstructions that block sunlight. Get rid of any unnecessary obstructions and branches that could hinder sunlight from reaching the solar panel. Also, you should follow the route of the sun's rays through the sky and make sure there's nothing that could cast shadows over the solar photovoltaic panel. However, during the rainy season or cloudy days, the efficiency of your solar installation maybe affected by the shade of clouds.
Why Choose Zip Solar for Your Solar Panel Installation?
We believe solar should be easily affordable and provide excellent value in terms of performance. To ensure that you receive the best quality and a best-in-the-market solar panel installation cost, we products that work well and last long! A solar energy system typically pays for itself due to its low running and maintenance cost. The longer it runs, the more profit you squeeze out of it.
If you purchase solar panels for your business or home through Zip Solar, you can benefit from a highly trained professional team that will help you through every step of the process.
If you're searching for solar installation and products that you can trust from one of the nation's most reputable brands, contact us today!